The more risks you allow your children to take, the better they learn to take care of themselves." – Roald Dahl
Do you need to recertify your CPR & First Aid credential?
Want to learn best practices for the prevention and treatment of injury and illness in nature?
Your mission: Learn or recertify CPR & First Aid from the convenience and comfort of your own home in a way that is fun, engaging, relevant, and memorable so you can effectively prevent and respond to emergencies.
This course is taught by Nicole Thurrell, Wilderness EMT, a highly sought-after instructor among nature-based educators. Nicole has degrees in Psychology and Recreation Therapy from the University of North Carolina. She worked in many aspects of wilderness therapy for nearly a decade – expedition leader, health director, and director of admissions. In addition to the roles listed above, she has been an adventure racer, a raft guide, high ropes facilitator, a clinician for kids with Autism, a Waldorf high school teacher, and a mom. She is a passionate educator who loves turning people on to strategies for being more confident and comfortable in nature. She lives in a solar village in Greenfield, MA.
Upon registration, you will receive on-demand access to the core modules. When you are done with your training modules, you'll join a live Skills Lab with your coach, put the learning into action, and ask any questions you have so you can get your certification and learn to save lives all from home in the most painless and engaging style possible. If requested, we'll dispatch the gear you need to practice and demonstrate your skills.
Our live online Skills Lab ensures that you receive the same exact certification card as if you took the course in person.

In this 5-hour workshop you will learn:
CPR and First Aid for adults, children, and infants
Choking Relief for people of all ages and sizes
Use of an AED – Automated External Defibrillator
Assessment – Looking for and stabilizing life threats, Gathering your patient's history, Completing a patient exam
Trauma includes: Musculoskeletal Injuries, Soft Tissue Injuries, Shock, Head Trauma, and Burns
Environmental issues such as: Hypothermia, Frostbite, Heat Exhaustion/Heat Stroke, Allergies
Additional items such as: Tourniquets, Tick Bites, and more
Course Features:
Downloadable textbook
2 Live Skills Labs
Certification Card
Prevent emergencies > Play with Abandon!
"This is hands down the highest quality CPR course I have taken. The format is convenient and effective. Nicole's delivery is excellent. She is enthusiastic, professional and responsive. She went the extra mile to accommodate our needs. And I didn't expect it to be so much fun! I highly recommend this course!"
"The course is well structured and the content is super clear. I really like Nicole's teaching style. She is clearly competent and passionate!"
"Excellent class for CPR And First Aid!  Nicole is awesome and by far this has been the best CPR class I have truly had the pleasure of taking!"

Curriculum
CPR
Why you might need CPR?
Assessment
High quality compressions and breaths
The numbers
Putting it all together
Choking relief
AED
First Aid
Primary Survey
Secondary Survey
Shock
Soft tissue Injuries
Musculoskeletal Injuries
Burns
Heat Exhaustion/Heat Stroke
Hypothermia
Frostbite
Anaphylaxis/Epipen
Appendix
Commercial Tourniquet
Ticks
Narcan
Legal Considerations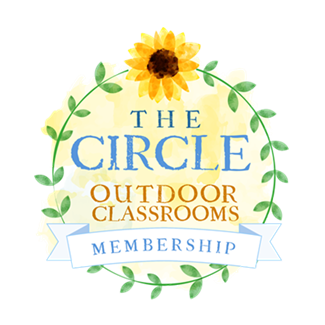 Did you know, for the same price of one workshop a month, CIRCLE Members get 24/7 access to our entire Workshop & Course Library?! They also enjoy our...
LIVE Roundtable
Outdoor Classroom Tour & Talks
LIVE Q&A/ Educator Lesson Exchanges
Membership Missions
Private Facebook Community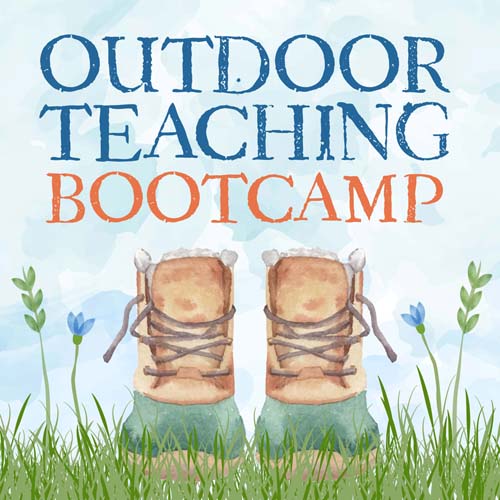 Our Foundation course gives you a framework for focusing on the right things at the right time within your outdoor teaching practice; enabling you to layer in the key strategies and tactics that will help you grow your Outdoor Classroom.
Included in CIRCLE Membership. Also sold separately.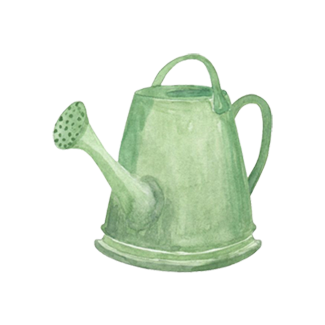 Tailored Professional Development
Do you need a:
Presenter?
Staff Development?
Conference Keynote?
Conference?
Online workshop?
Coaching?
Onsite Retreat at The Secret Gardens Outdoor Classroom in Beverly, MA?
Interested? Contact me at victoria@outdoor-classrooms.com